í‰·‹z•Ž®‹óŸƒ纯‰»'•'u@MODEL-JAR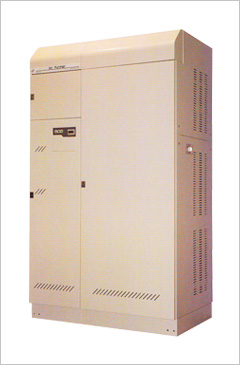 The JAR series of air purifier is primarily used for steppers, the zero gas for automobile emissions measurement, and fuel cell gas purification.

Provides a lineup of gas purifiers of the ordinary-temperature adsorption type.( The reaction column is operated at high temperature.)
Achieves reduction of the concentration of impurities to 1 ppb or less with the aid of our originally developed catalyst.
Consistently provides stable, high-purity air with the aid of automatic switching between two (2) or more reactor columns.
Achieves lower running costs due to the self-regeneration type absorber.
Allows removal of NOx, THC, and VOC.
The oxygen concentration before and after gas purifying does not change.
Sizes larger than those listed may e available optionally.

Model
JAR-3E
JAR-6E
JAR-9E
Standard flow rate
(m3/h(nor))
3
6
9
Dimensions W×D×H(mm)
1,200×650×1,800
1,400×800×1,700
1,800×900×1,800
Weight(kg)
450
640
700
* For the compatible flow rates, please consult with us.

Model
JAR
Applicable gas
AIR
Inlet
Outlet
Max. pressure(MPa)
0.8
⊿0.1 or less
Temp.
5`35
5`35
Impurities
(vol.ppb)
CO
2,000
…1
CO

2

500,000
…1
H

2

2,000
…1
THC(CH

4

)
2,000
…1
H

2

O
1,780,000
…1
NOx
3,000
…1
Particle
†0.1µm
…1pcs/0.0283m3
* Available: SOx removing type (adsorption column replacement type) Please consult with us.


"½应Ž®Ÿƒ'Ì纯‰»'•'u
Allows purification of gas to ultra-high purity at lower temperatures with the aid of our originally developed getter.

í‰·‹z•Ž®纯‰»'•'u
The use of an original catalyst developed by our company allows gas purification to high levels of purity.